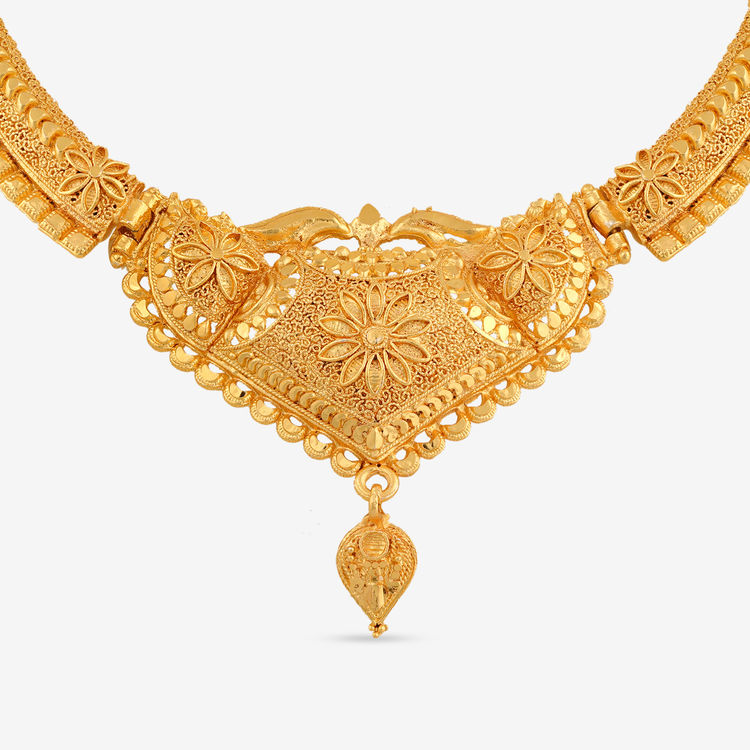 Queen Be Gold Hasli Flower and Drop Choker Necklace
Available
Sold by Shakshi Jewellers and fulfilled by Swarnabhushan
Product Specification:
Occasion -Festive, Wedding
Wardrobe Style -Ethnic
Benefits -Ideal For Gifting, Light Weight
Product Type -Traditional & Imitation Jewellery
Weight –
Dimensions –
Details:-
The necklace is inspired by the popular hasli style necklace.
The hasli style is enhanced with a big center pendant.
The elaborately designed center has flower engraved on it.
A tiny tear drop element dangling below adds to the beauty of the necklace.
Style Tip – A south silk saree is a perfect attire for this traditional necklace set.
Do take care – Keep the jewellery away from direct heat, detergents, lotions/creams, perfumes/deodorants or any other harmful chemicals.
Clean the jewellery with dry cotton cloth and store in airtight container or jewellery box.
Something Wrong Please Contact to Davsy Admin